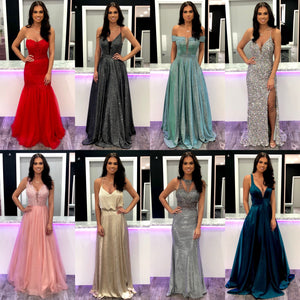 ✨ Prom 2021 ✨
We're so excited to have our Prom 2021 season begin +  can't wait to have all of our Prom girls back in the shop!
As always when you buy your dress at PRB it will be added to our Prom registry and we won't sell the same dress to anyone else in your school ... even in a different colour!
Secure you're perfect dress with just a 50% deposit! 👌🏻
Book your 2021appointment in advance now!
💕 POLLYROSEBOUTIQUE.COM 💕
Follow us on Facebook + Instagram @pollyroseboutique to keep up to date with the dresses available, new arrivals, appointment availability + all things Prom at PRB!
---